Single Cylinder Research Truck Engine for Development of Burning Processes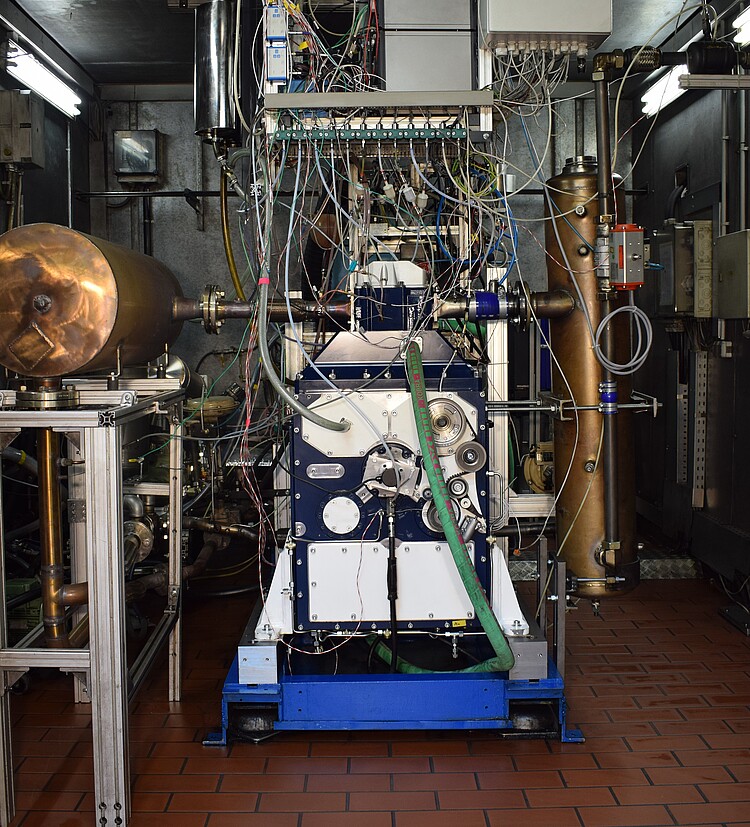 | | |
| --- | --- |
| Team: | Daniel Steck, M. Sc.; Dr.-Ing. Hauke Hansen |
| Year: | 2017 |
For the development of internal combustion engines the reduction of the pollutant emission and the increase of the efficiency (and with that the reduction of greenhouse gas emission) are of central importance. Our research focusses on the development of optimised combustion processes.
For the investigation of diesel engine combustion this modern single cylinder research engine is operated at ITV in cooperation with the IAV GmbH. The research engine has a modular design to allow the investigation of different engine concepts which can be realised with only small modifications. Special attention is layed on the excellent reproducability of the engine operation conditions with the help of external conditioning of all media. The fuel supply as well as the air and exhaust path allow for maximum variability, including external charging and variable EGR and high-EGR strategies. With the help of a modified common-rail injection-system injection pressures up to 3000 bar and beyond can be realised with variable multiple injection. The pollutant emission and the particle concentration in the exhaust path can be measured.
With a high sophisticated research test surrounding all process parameters can be survived and controlled, partly with feed-back control systems. A combination of prototype control units allows the flexible modification of the measurement and control strategies for a wide range of engine parameters.